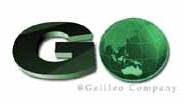 CATPAC
is an intelligent program that can read any text and summarize its main ideas. It needs no precoding and makes no linguistic assumptions. It has a distinguished record of research with publications in many of the world's foremost journals worldwide.
Precise, Objective Text Analysis

By far, the largest body of data on the planet is text. Unlike numerical or categorical scales, text allows people to express themselves in any way they wish. But the analysis of text is particularly time consuming and subject to the biases of the reader. Catpac overcomes both these problems.
CATPAC
is fast! Use it to read too much text, like the feedback from popular websites -- text that usually goes unread because you can't afford the time or people to read it all. Unlike ordinary text analysis software, CATPAC doesn't require you to make up a coding scheme -- it's fully automatic.
CATPAC
can read any language that can be coded into ASCII or RTF. Developed by an internationally renowned scientist, CATPAC is used all over the world in business, government, and scientific research. CATPAC is supported by a large and growing list of scientific and scholarly publications in leading refereed journals, books, theses and dissertations worldwide.