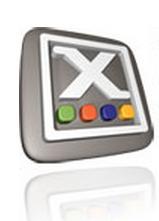 Gives developers all of Xceed's user interface and data manipulation components.
Also includes the most advanced WPF grid control. Perfect WPF themes for your entire app, with important ones like Office, Metro and Windows 7 and 8: it even styles the Microsoft datagrid and all base WPF controls! And dozens of tools for devs and designers for a superb UX. See the Featurespage for the complete list of products.
echnically superior. All .NET / WPF / Silverlight controls written in managed code and each type designed from scratch for their specific framework (WPF, Silverlight, etc.). ActiveX/COM controls written in ATL 3.0 and supporting both the STA and MTA multi-threaded apartment models. No external dependencies. The only suite that offers both UI tools for application front-ends and data-handling libraries for application back-ends.
More than a license: it's a subscription! In addition to a perpetual license for versions received during the subscription,
you get a year of these great services: expert priority support and access to new versions, new features, and bug fixes,
as well as access to any new products added to the suite during the subscription.
Also available is the Blueprint subscription, which gives you the fully commented C# source code to all the .NET components
and the XAML for the WPF/Silverlight controls, in addition to the benefits of the regular subscription